It's Pride Day in NYC! In honor of that, here are a few LGBTQ+ books that I've been dying to read. (Hopefully I'll get to them this summer...keep your fingers crossed for me!)
Great
by Sara Benincasa
Publisher: HarperTeen
Release Date: April 8th, 2014
Cool Factor: It's a Great Gatsby retelling (also, I like the author's Tumblr)
Side Note
: My friend just bought this so I'll be
stealing
er, borrowing, it from her soon.




I'll Give You the Sun by Jandy Nelson
Publisher:
Dial Books for Young Readers
Release Date:
September 16th, 2014
Cool Factor
: JANDY NELSON




Otherbound by Corrine Duvyis
Publisher
: Amulet Books
Release Date
: June 17th, 2014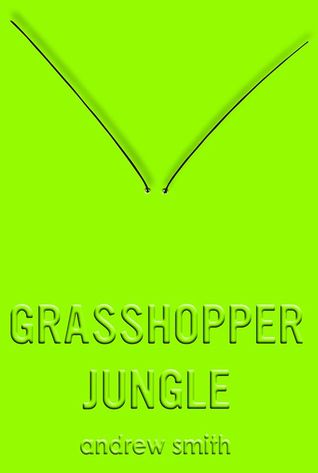 Cool Factor
: Sci-fi fantasy with princesses and romance and WHY HAVEN'T I READ THIS YET I MEAN I HAVE IT SITTING IN A BOOK STACK
Grasshopper Jungle
by Andrew Smith
Publisher: Dutton Juvenile
Release Date: February 11th, 2014
Cool Factor
: There's praying mantises come to the end the world or something? Sounds trippy and awesome.

Any LGBTQ+ Recs?

OR

Have you read any of these books already?