Each Friday/Saturday I post a different collection of book nerd swag, from jewelry to action figures, that I find on the Internets. Please know that I am
not
getting reimbursed in any way, shape, or form if you choose to buy these items.
Penguin Bookmark
This cuteness will make you smile each time you reach for your book.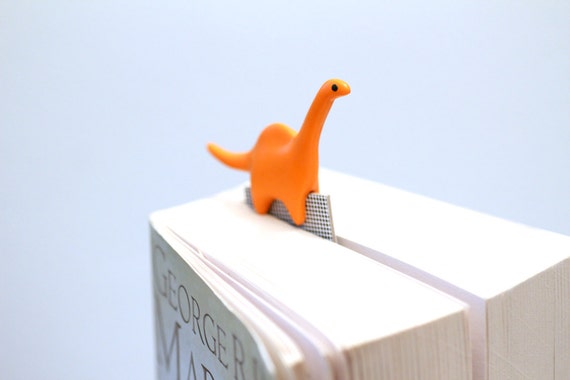 Dinosaur Bookmark
Or maybe you're more into prehistoric adorable bookmarks.
TFIOS Poster
Since it's from the DFTBA store, there should be some Black Friday bargains!
Snitch Charm
To wear while you watch the HP marathon on ABC Family this weekend, of course.
Do you have a favorite bookmark?