Each Friday I post a different collection of book nerd swag, from jewelry to action figures, that I find on the Internets. Please know that I am
not
getting reimbursed in any way, shape, or form if you choose to buy these items.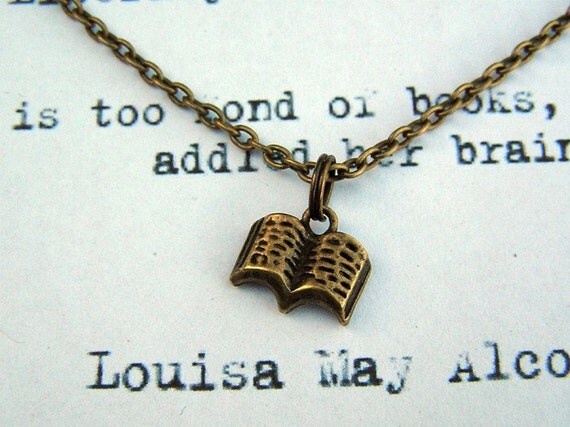 Bookish Necklace
Simple, pretty, and would go with everything!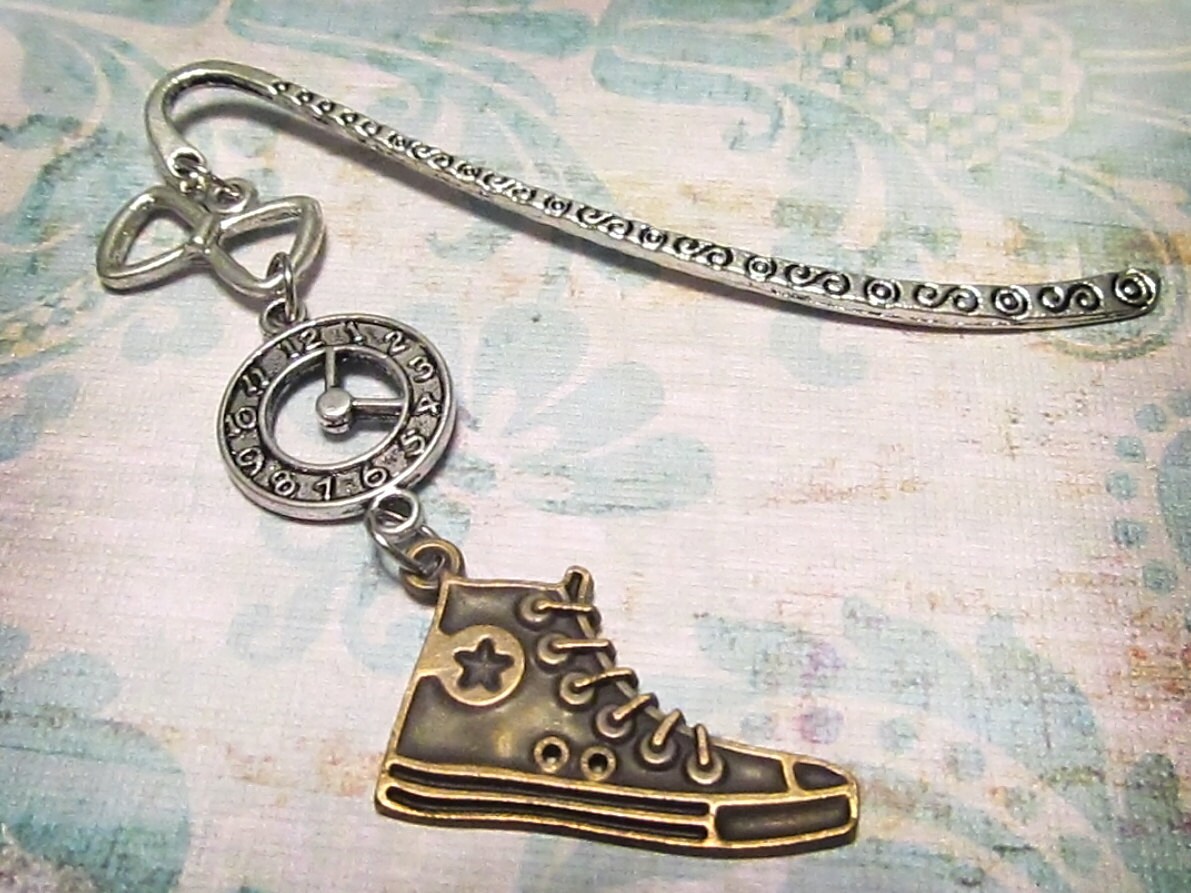 Doctor Who Bookmark
Ten's Converse, Eleven's bow-tie, and the clock! So cool!
Pride and Prejudice Necklace
If I owned this, there's a possibility I would wear this everyday.
Reading Charm
Because, well, you love to read, right?
Buy it here.
Would you wear (or, in the case of the bookmark, use) any of these charms?