Each Friday I post a different collection of book nerd swag, from jewelry to action figures, that I find on the Internets. Please know that I am
not
getting reimbursed in any way, shape, or form if you choose to buy these items.
Writers Rug
Show off your literary side with this area rug.
Stylish Bookends
With these, you can express your love for books quite clearly.
Bookish Tee
A glorious combination, yes?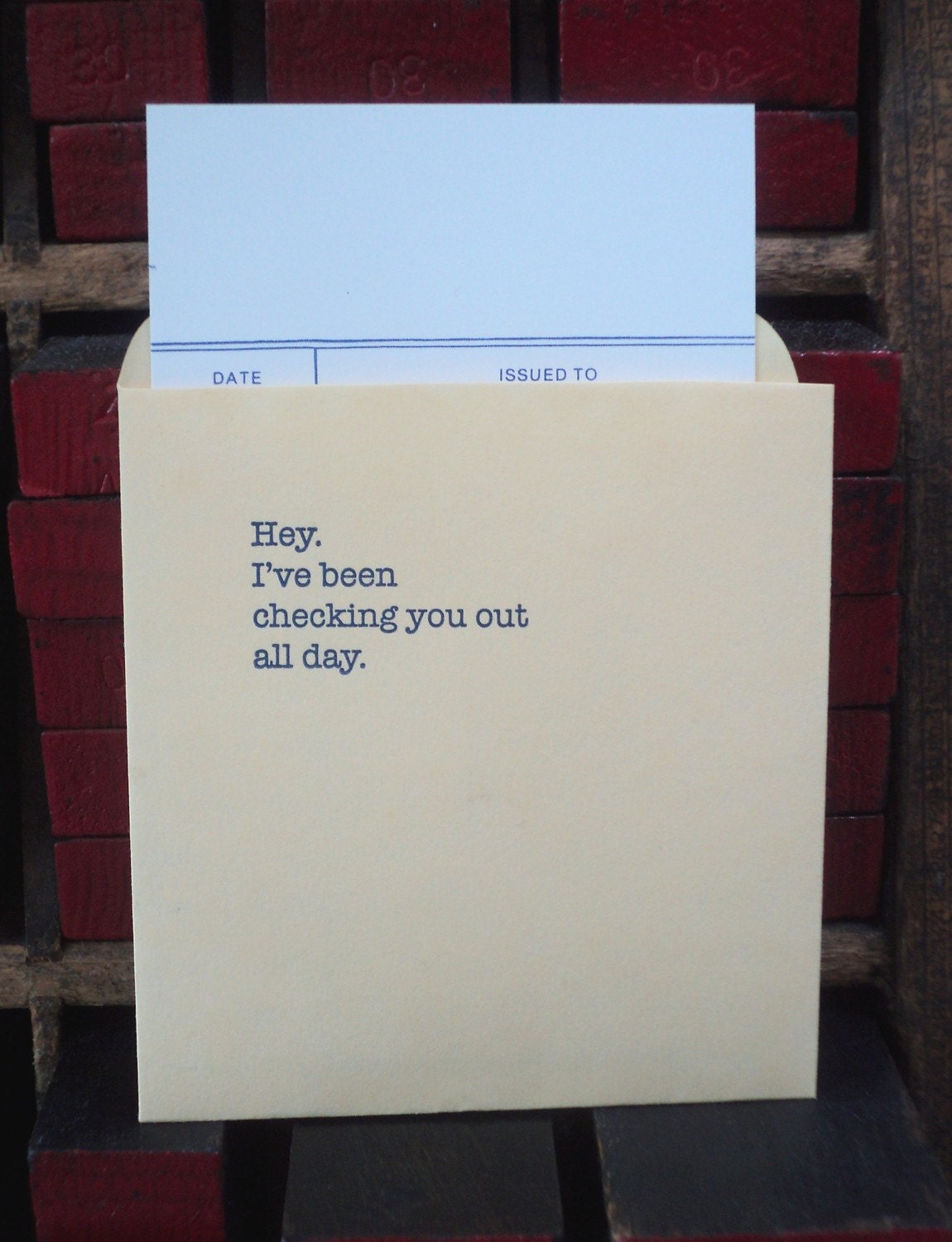 Library Love Note
Pretty sure I'd fall in love with someone if they sent me this.
Would you ever send someone a library-themed love note?