If you remember, I did
a post on various RSS readers
(places to organize all of the blogs you follow) because as of July 1st, Google Reader will be no more. As a blog reader, what does this mean?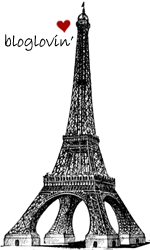 1. All those blogs you're following in Reader? You'll lose your subscriptions.
which consequently means
2. Google Friend Connect will not exist anymore. (Well, we don't actually know this for sure. But it seems pretty likely.)
Update 07/13/2013: It seems GFC did survive after all! Woohoo!
So what to do? In that post I discussed a few different options, but have discovered that my personal favorite is BlogLovin'. There are a few reasons I like it:
1. You can keep all of your old subscriptions.
It's really easy to transfer them, too. Seriously, all you have to do is go to
this link
.
2. You can comment while on BlogLovin'.
You know how you have to click the title in Google Reader and go to the blog in order to comment? Now you can comment while reading a post in your BlogLovin' reader. Pretty cool, right?
3. The format is easy to use. And aesthetically pleasing.
It even keeps your organization when you import your feeds.
1. You can claim your blog.
This gives you insight on stats, which is really helpful.
2. There are a bunch of widgets to add to your blog, like the one flashing up there.
Although there are also subtler ones.
3. Pageviews
I only found this out recently from this article that when you read a blog on BlogLovin', it still counts as a pageview. Yay!
Bloglovin' is pretty awesome!
You can make your own account here. And, if you'd like, you can follow The Page Sage. You know, if you're in the mood. :)
What RSS subscriber are you switching to?