Each Friday I'll post a different collection of book nerd swag, from jewelry to action figures, that I find on the Internets. Please know that I am
not
getting reimbursed in any way, shape, or form if you choose to buy these items.
TFIOS Sneaks
These are pretty okay looking. (Wow, that was bad. Seriously though, love these!)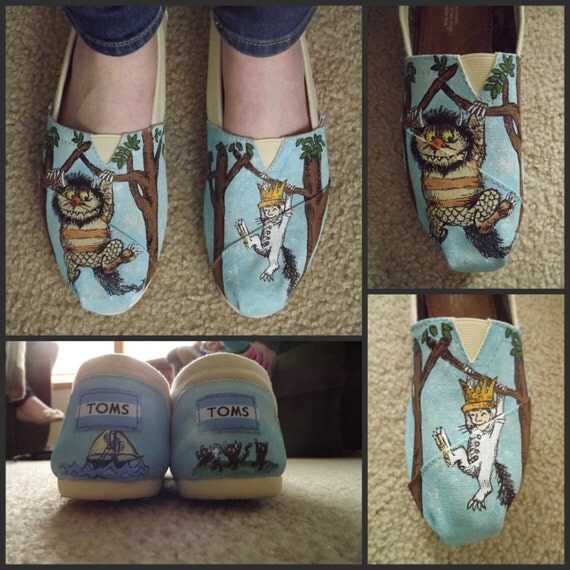 Wild Things Kicks
Are these adorable? Or are these adorable?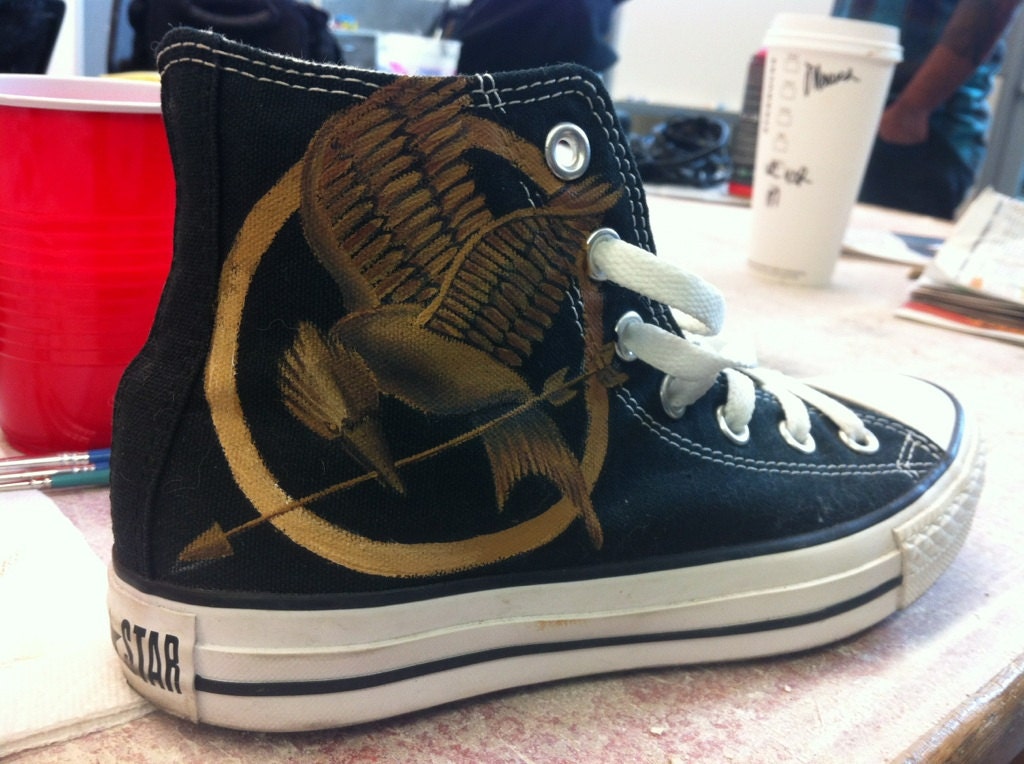 Hunger Games Chucks
This artist is seriously talented.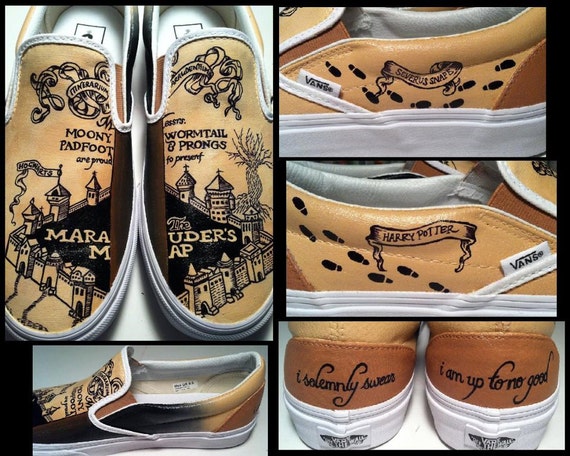 \
Marauder's Map Toms
These are so incredibly DETAILEd. Amazing!
Would you wear any of these shoes?