Each Friday I'll post a different collection of book nerd swag, from jewelry to action figures, that I find on the Internets. Please know that I am
not
getting reimbursed in any way, shape, or form if you choose to buy these items.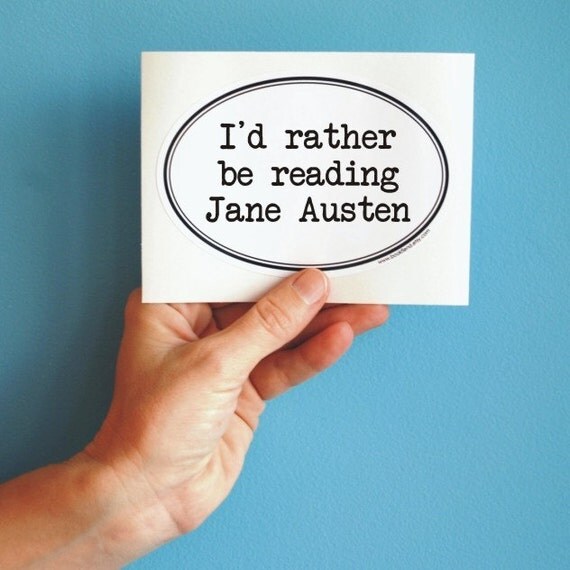 Rather Be Reading
This basically describes my life.
Catcher in the Rye
Show a bit more school spirit than Holden with this bumper sticker.
Peace Love Books
This is too adorable!
Gatsby Bumper Sticker
A little smaller than the one in the book, but still pretty cool. :)
Do you have any awesome bumper stickers?