Each Friday I'll post a different collection of book nerd swag, from jewelry to action figures, that I find on the Internets. Please know that I am
not
getting reimbursed in any way, shape, or form if you choose to buy these items.
Sleep with Books Poster
Don't you just love that shade of blue?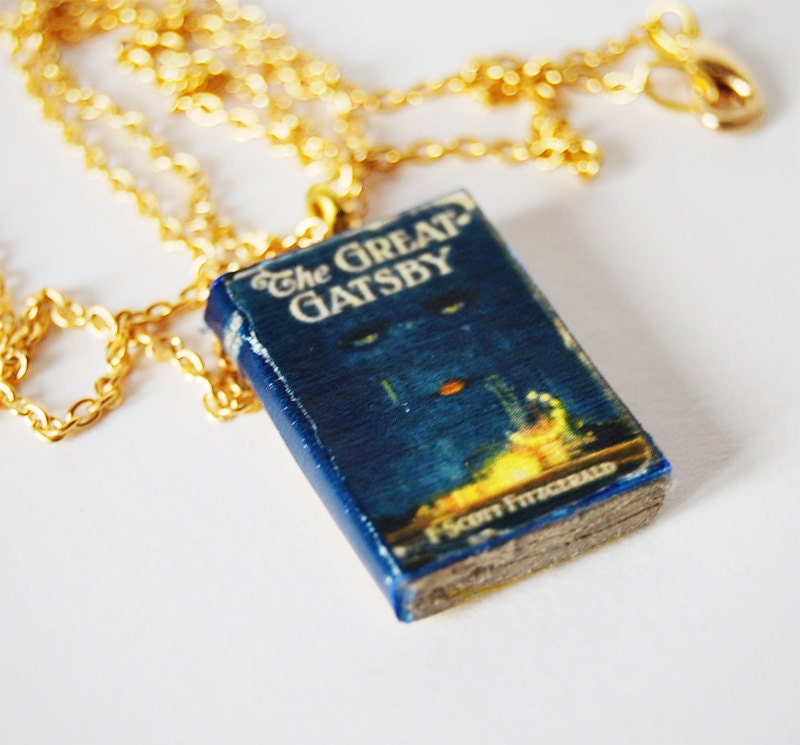 Great Gatsby Necklace
It looks exactly like a book!
Bookish Pajamas
If the pic is too small: One book down, one bazillion to go.
Austen Jigsaw Puzzle
Austen fans, you know you want this.
Does anyone one else want to make the puzzle while wearing those pajamas while wearing that necklace in a room decorated by that poster? No, just me?