Each Friday I'll post a different collection of book nerd swag, from jewelry to action figures, that I find on the Internets. Please know that I am
not
getting reimbursed in any way, shape, or form if you choose to buy these items.
Book Earrings
Imagine, mini Harry Potter books hanging from your ears!
Banned Books Bracelet
Be a proud reader of banned books!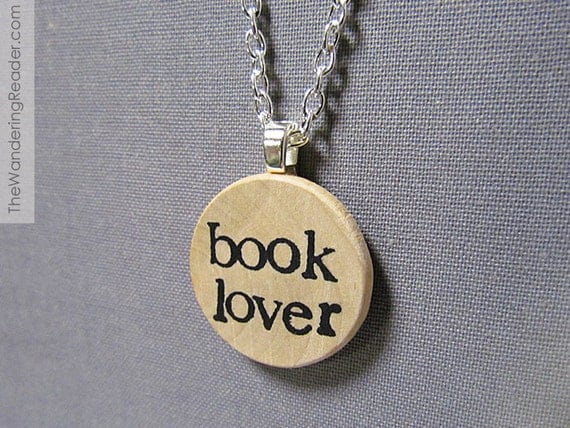 Book Lover Necklace
Simple and understated. I like it.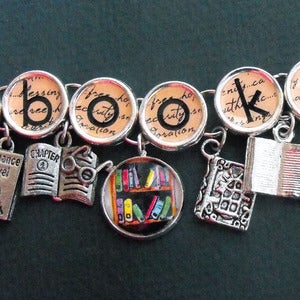 Books Charm Bracelet
So cute!
See anything you like?