Each Friday I'll post a different collection of book nerd swag, from jewelry to action figures, that I find on the Internets. Please know that I am
not
getting reimbursed in any way, shape, or form if you choose to buy these items.
Night Shirt
I love the picture on this one! It makes me want to curl up with a book and a cup of hot chocolate.
Buy it here.
Sassy Book Jackets
How useful would this be? Definitely printing these ASAP. Best part? They're designed by upcoming HarperTeen author Erin Bowman.
Get it for FREE here.
Canvas Tote
So you can carry all those books you just bought and keep people away while you read!
Buy it here.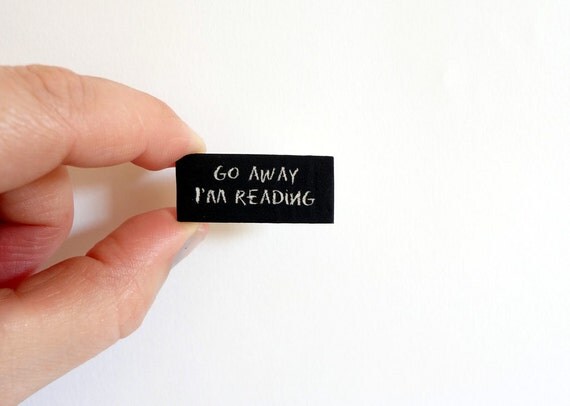 Pin
And you can put this pin on your bag!
Buy it here.
It may not be polite, but let's face it, we've all thought it at some point. (: Do you know of any other "Go Away I'm Reading" stuff?