Each Friday I'll post a different collection of book nerd swag, from jewelry to action figures, that I find on the Internets. Please know that I am not getting reimbursed in any way, shape, or form if you choose to buy these items.
Book Clock
Always running late because you get lost in a good book? Try this.
Fish Bowl Bookend
No room for a fish tank because your books are taking up too much space? I think this is the solution.
Literary Art iPhone Cases
I know I want The Great Gatsby one! (Not that I have an iPhone, but you know, just in case...)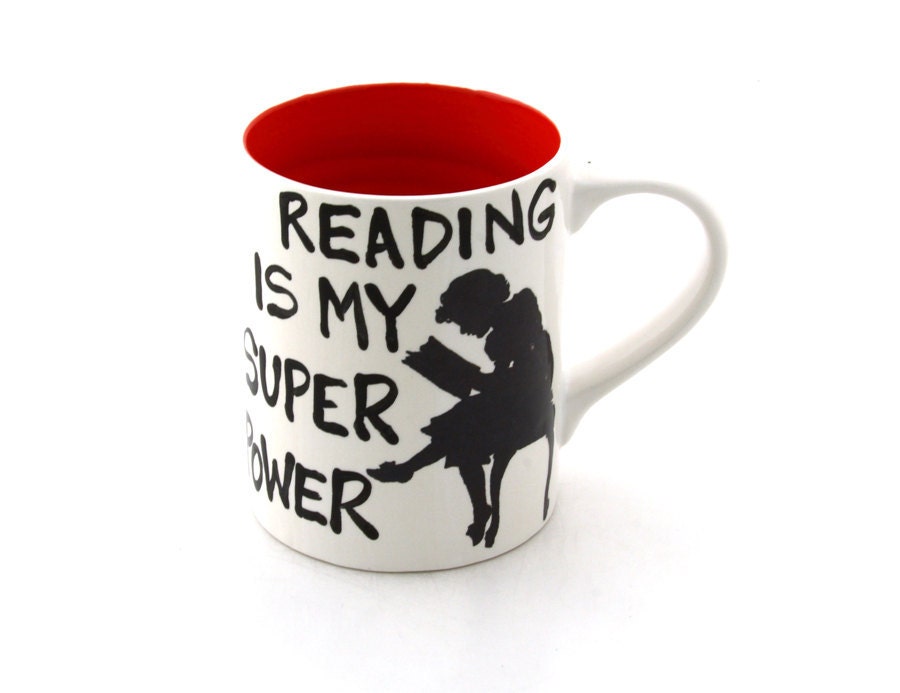 Reading is my Super Power Mug
Possible super hero names: The Page Person, The Book Bandit (for a bad guy, maybe?), NovElla (if your name is Ella... I'm not good at this.)
What's your favorite item?